"I teach, inspire and most of all EMPOWER women to embrace their uniqueness and shine the brilliant light that only they can shine ~ " Jacquelyn – The Goddess Guide
---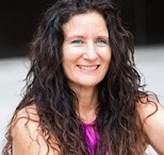 I am a Goddess Guide and I teach women how to GET the power they already know they have.I work with Heart-Centered Entrepreneurial women, like you, who have so much knowledge and experience to share with the world, but they don't recognize their own BRILLANCE!
It is my joy and honor to teach you how to break through the barriers that are holding you back and give you the tools to have less stress, more money, better health, and better relationships in your life.
Together, we unleash the Magic that you already know you have!
You are a magnificent, spiritual Being and you have forgotten the brilliant God-Spark that you TRULY be. I am here to guide you back to remembering your true Goddess power.
The Divine Feminine is reawakening, you see it everywhere – women are becoming more and more vocal and present. They are starting more heart-centered businesses and nurturing our beautiful planet earth and becoming more involved in world matters.