I already know you'd answer "YES!"
You know you are here to live a life you love. You're clear that the universe has your back and you have your dream life all planned out. You've studied, have affirmations, meditations, and a deck of oracle cards.
But for years now, nothing much has changed.
What's in the way?
You need reminding…
You are a magnificent, spiritual Being and you have forgotten the brilliant God-Spark that you can TRULY be.
You've lost touch with what it really means to be a master manifestor—of the things you really want. I am here to guide you back to remembering your true Goddess power.

I am a Goddess Guide and I teach women how to GET the power they already know they have. I work with Heart-Centered Entrepreneurial women, like you, who have so much knowledge and experience to share with the world, but they don't recognize their own BRILLANCE!

Let me guide you back to your true Goddess power.
It begins with my Manifesting 101 Guide and it's yours
for simply filling in the form below.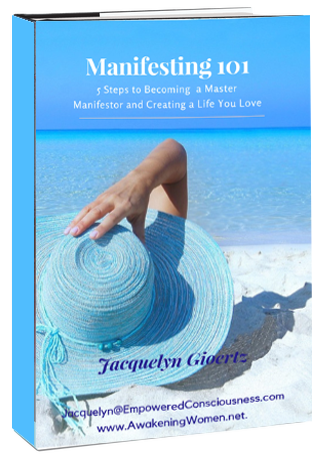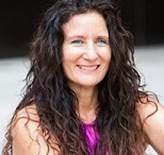 If it's time for you to be reminded of your brilliance and what's possible for your life,
find a time on my calendar
to talk.
You'll walk away with clarity and direction to move your life forward.
Testimonials


I am Jacquelyn's #1 fan (self proclaimed) & a testament to what an amazing teacher she is…. I am certain meeting her was the reason my life detoured through Florida, as I was DESPERATELY trying to go to Hawaii….. now with better health, a more positive outlook, more confidence & an arsenal of tools (thanks to Jacquelyn L Gioertz) I am soon moving to my magical, soul nourishing, happy place !! Thank you, Goddess for all you've done for me & for offering this to all of us…. I am READY to create more MAGIC….. let the manifesting begin !!!
~ Angie Valentine
---

Jacquelyn is AMAZING in her ability to really get to the core of your needs and offer the best guidance on how to manifest your dreams into reality. My life has changed and if feels like MAGIC…maybe it is! Jacquelyn gives you the tools and teaches you how to use your energy to create the life you love. She offers so many resources, inspirational goodies and a private support community it makes the journey so much fun! You owe it to yourself to schedule a consultation with Jacquelyn. You'll be so glad you did!
~ Heidi Lee
---

I knew all the ways to make money and had done so in the past, but going through personal issues had me stuck. And then Jacquelyn gave me some tools to use each day and money started coming almost immediately and within two weeks I had met my goal!
~ Jean Lanoue